Clean Coast Lmtd launched a pilot of its mobile environmental station on Thursday 11th of April in Bellona, Oslo.  The Clean Coast Lmtd initiative aims to use supply vessels and drones to monitor, collect and clean up beaches and oceans worldwide.
Rather than waiting until waste marine plastic ends up on beaches, Clean Coast plans to gather and sort plastics in the oceans and coastline onboard its specially adapted vessels, before delivering the material ashore for recycling.
It also intends to use drones to help collect lost and discarded fishing gear and other plastics from difficult to access places.  Aerial technology will also be utilised to map plastic pollution along the coast while further research will be untaken on board the vessels, to increase the understanding about the sources and the effect of plastic pollution.
Initially focused on the Norwegian coastline the project will contribute to beach cleaning and surveillance at Svalbard and the Arctic area in the summer and clean the Norwegian coastline in the winter.
Clean Coast is founded by Elisabeth, Roger and Frode Haugen, and NTNU, Sintef and Runde Environmental Centre are some of the supporting parties to this initiative.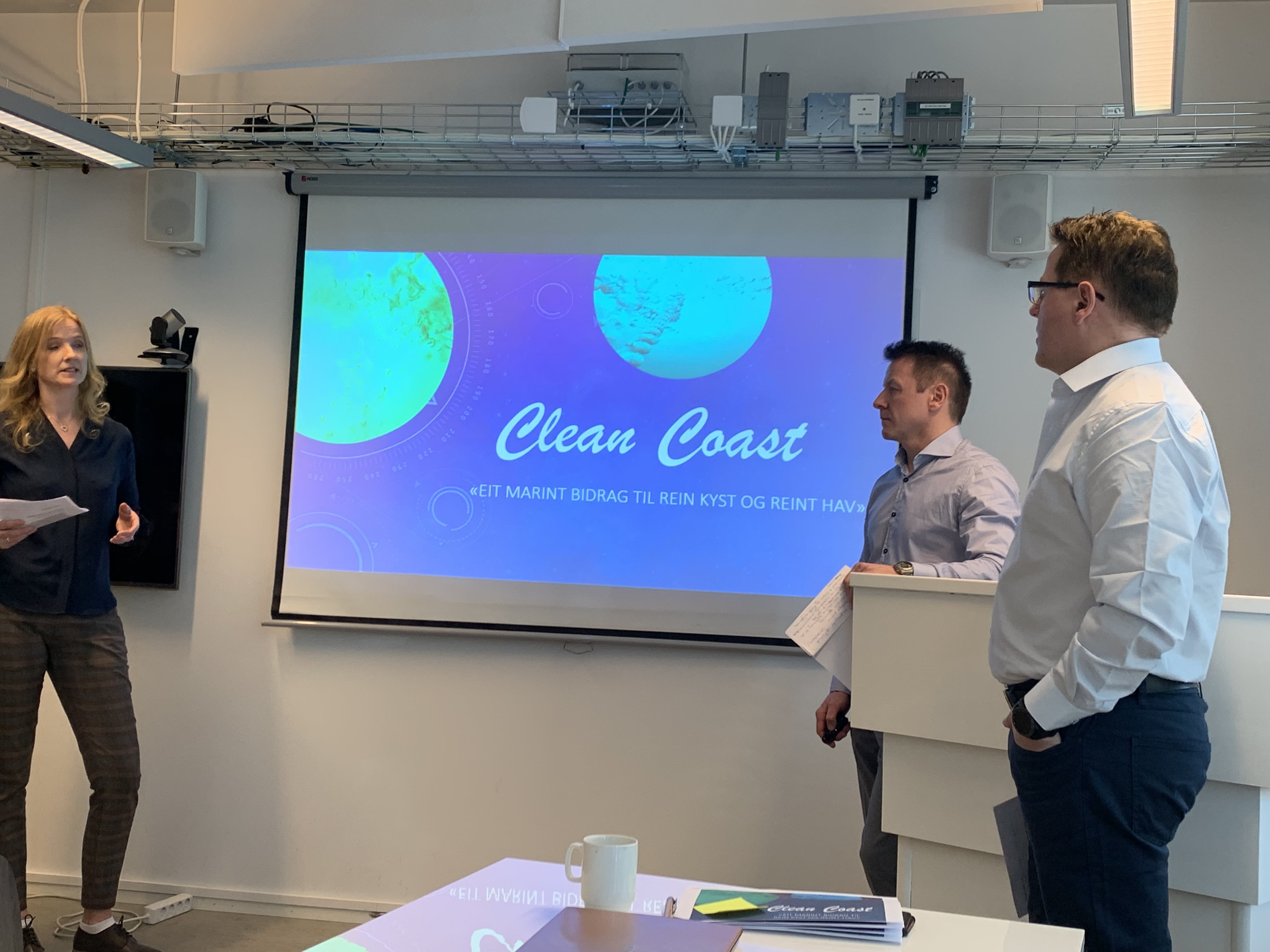 Speaking at the launch Kari Torp, senior adviser, Bellona believes a more professional way of collecting plastic at sea is needed as a supplement to work of the volunteers, noting that some representatives of voluntary organizations would prefer that they were not needed. "The voluntary sector believe this should be the responsibility of the national authorities and should be funded through state budgets" she added.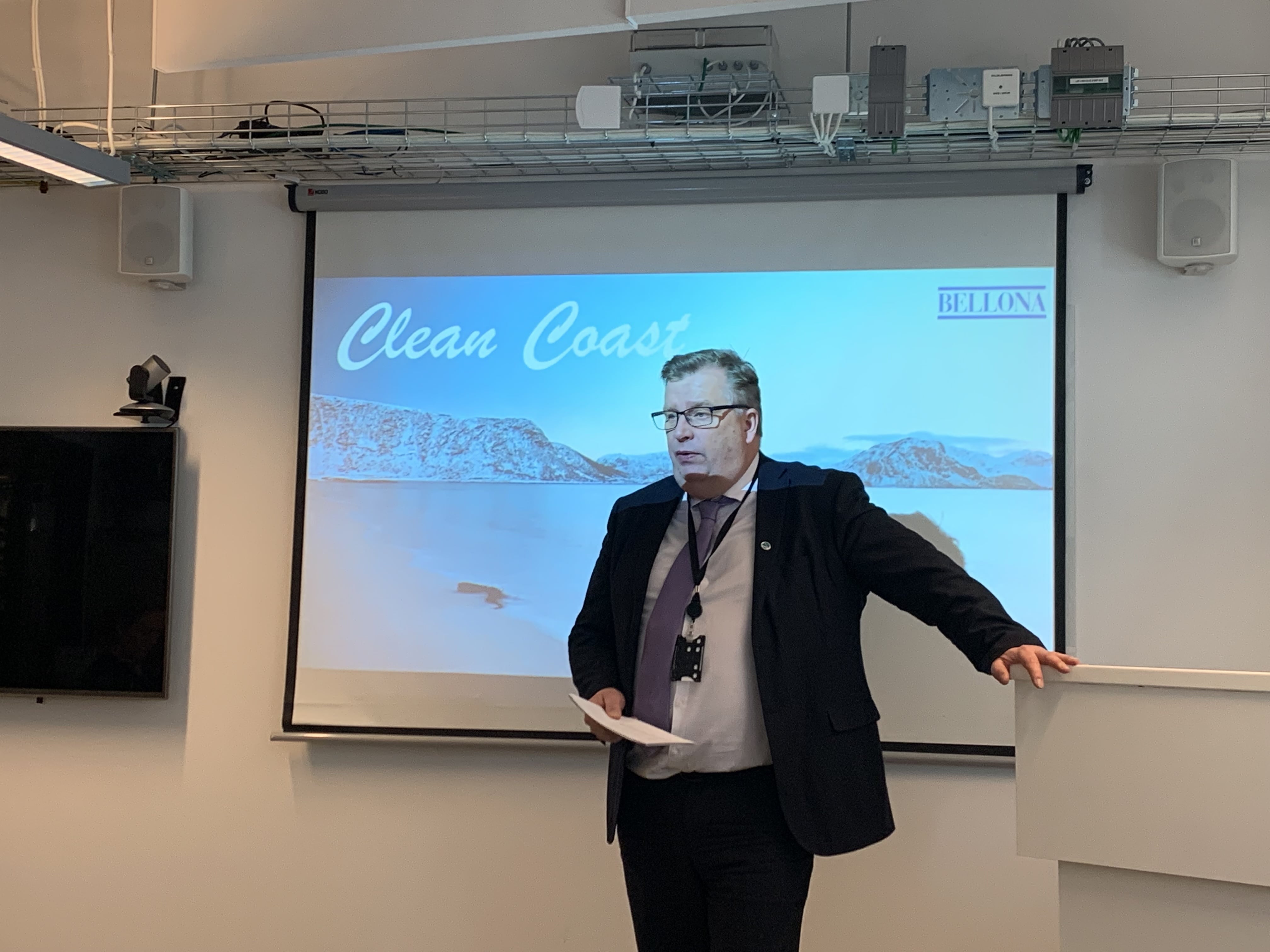 Atle Hamar, state secretary from the Ministry of Climate and Environment, Norway stated that its support today goes mainly to the volunteers, but he did think there is a need to professionalise the activity in the future.
Project coordinator of Blue Circular Economy, Siv Marina Flø Grimstad from NTNU participated in the launch and presented the BCE project and gave her support to this very positive initiative.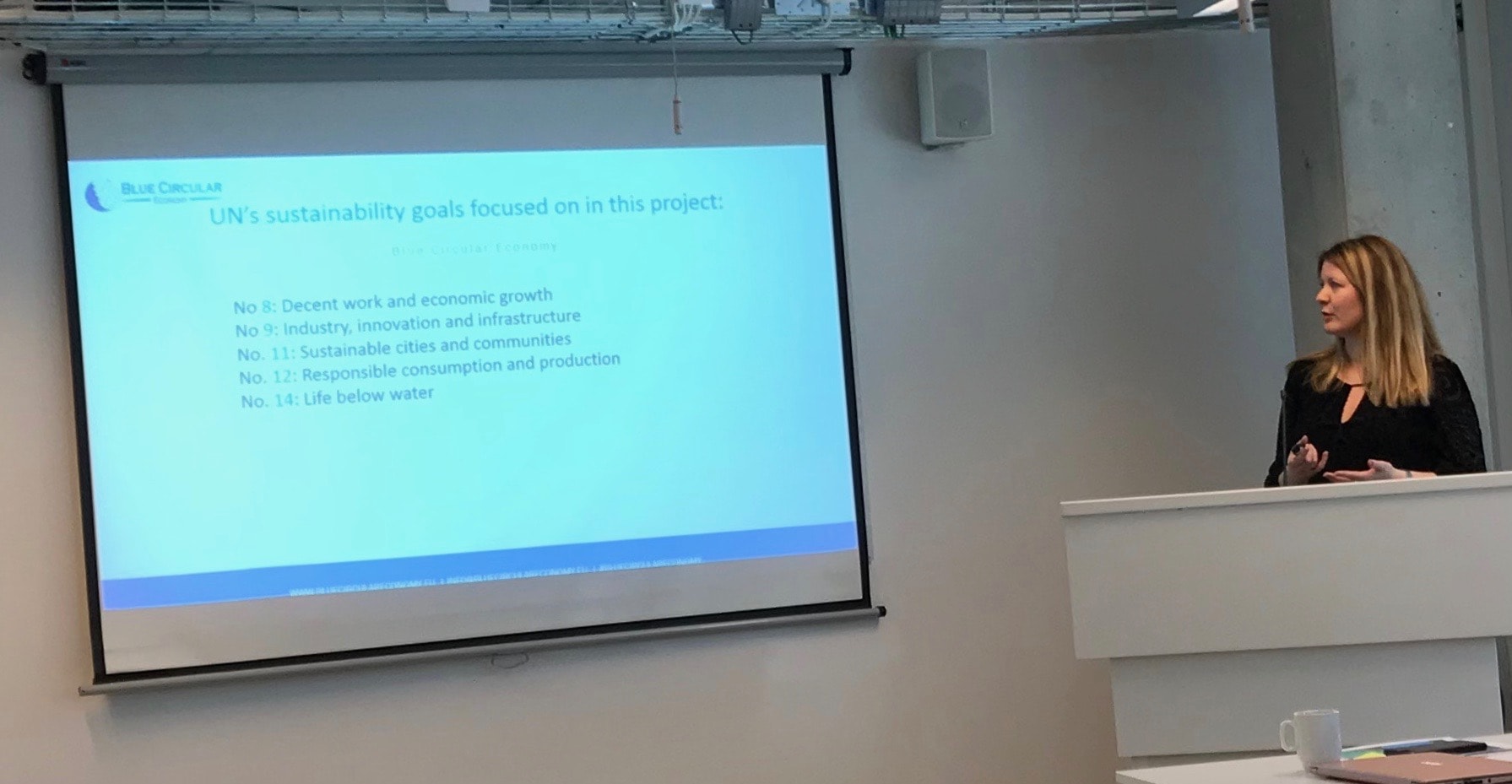 For more information see the Bellona website or the project Facebook page.